Another beautiful night for racing in the street. 209 runners finished and course records tumbled.
The Men's Race was a classic duel as two 25-year-olds duked it out. Doug Weeks led wire-to-wire with Keith Durden -- a State Meet medalist in the 4x400 as a KWHS senior in 2007 -- camped on his shoulder. Doug anticipated Keith's swift kick and surged hard with a quarter-mile to go (St. Paul's Church) and took the sting out of his rival's finish. Even so, the race was not decided till the final 50 meters.
The women's race was a battle also, with hometown girl Tristin Milliken defending her title as Queen Of The Road, placing 7th overall, and shattering her course record by 17 seconds. The KWHS senior had a strong challenge from 29-year-old Kristin Chester, but made a savvy push at the half-mile mark (Mangoes) and forged a lead that she would not relinquish, winning 5:34.0 to 5:39.5.
Team 19 easily won the Male Team race, scoring a near-perfect 7 points (1st, 2nd, and a 4th place finish by KWHS soph Jerry Burgess).
Cheetah Girls -- Milliken, 7th grader Nicole Matysik, and 10th-grader Catherine Richardson -- comfortably defended their title.
Street Meat copped the crown for the Mixed Gender team. Kristin Chester's 10th place finish led the squad, with Andy Winckler and Melvin Shaffer providing the solid depth. Their 44-point total was the second best score of the day.
Again, big thanks to Sir Peter for including us in the big CRIC shindig, Dennis for rallying his army of marshals, KWPD for the escort, Smokin' Tuna Saloon for the venue and victuals, KWSR for the help and hardware, SoMo Foot & Ankle for the support, and especially to the ladies from Local Awards for running that mega-raffle so well!
Hope to see you all again in 2015!






Two runaway trains rolled down Duval to capture impressive individual wins, while the team title was elementary.
Key West Firefighter Keith Durden blasted out from the start with a strong and calculated pace. By 200 yards, it was man against clock. His official time (which took some time to deduce) of 4:19.3 smashed the course record by 13.7 seconds, and is believed to be the fastest mile (or 1600 meters) ever run in Monroe County.
The women's race was just as competitive. Eighth Grader Nicole Matysik absoultely crushed the female Course Record by 19.5 seconds with her powerful 5:14.5. The long-striding wunderkind placed fourth overall, and had the spectators' heads turning all along Duval. Kelly Maatta's 5:48.3 is one of the top times ever on the street, but was a distant second place.
The Masters' crowns went to Key Westers Tim Faucette and Katie Leigh. Katie's 6-year-old son Owen made his Duval Street debut and clocked 10:49.
The big youth story was in the Team Competition. The Miles Masters – and old-sounding group – took first overall with 47 points. They also won the Male Elementary School Students category. Elio Navarro, 12 (14th, 6:04.6), Noah Black, 11 (16th, 6:11.6), and Jonathan Bahri, 10 (17th, 6:13.3) took the filed by storm, winning by 50 points. The runner-up team, The 3 Chicken Nuggets, was the Female Elementary School Students.
Another fine race. A splendid time was had by all. As Peter would have said, "We had fun."
It was a splendid night for racing in the street. Defending champ Keith Durden threw down the gauntlet early and left the other 141 runners in his prodigious wake. His winning time of 4:28.69 is the second fastest ever on the course, trailing only his own 2015 course record. Teammate and KWHS senior Jerry Burgess took runner-up honors with a 4:48. The 1-2 finish for Key West Track Project was wasted though; their 3rd team member was a no-show.
The women's race was a burner, though. Eighth Grader Lou Navarro made a push in the 3rd quarter to overtake early leader Chelsea Stamy and then held off a charging Kelly Maatta by just three ticks of the clock, 6:05 to 6:08. Kelly bettered her 2015 time by a second-plus, but Lou beat hers by :42.
Get Big – KWHS freshmen Jason Block (3rd) and Scout Graft (10th), and soph Viren Alwani (6th) – were the team winners with just 19 points. The SFUWO guys took 2nd with 34.
The race itself went great. The post-race not so much. Technology once again mooned us. We'll get it right one of these years. But we had food, bevs, and very cool raffle prizes.







After a 10, a 4 and a 2, Jerry Burgess finally got his 1. It wasn't his fastest Duval Mile, but it probably was his most satisfying. Overtaking early leaders Dante Harper, Ryan Schult and Patrick Matysik with a power move at 1K, Jerry opened up a winning gap by Caroline Street and held off a late-charging Schult for his first King Of The Road title. His win, coupled with fourth and sixth places by KWHS Sophomores Liam Young and Scout Graft, made for an easy victory for the "Kids Of Kenya".
For the women, Chelsea Stamy clocked 6:12.24, chopped 11 seconds off her 2016 time, and moved from third to first for her first Queen Of The Road crown. Her team, the KW24HR Ladies, with Brenda Huebscher and Kelly Jones, scored just 70 points and won by 176.
The Mixed Team Champs were SitStayNPlayDogPark. A couple of Ohioans – Wade and Allison Rice – joined forces with Key Wester Curt Lemon to finish as the #2 team overall, with 57 points.
With 169 finishers, the race had its largest field since DSM2 in 2014 (209). Big Thanks to KWPD for keeping our starting area clear and leading the way for us. Thanks also to Theme Runs for the crisp registration and results, to all who lent a hand, and most of all, to all who ran. Hope to see you on 4/26/18!

Two mainlanders claimed the Champions' Cups, and last year's #1 Female Team ascended to #1 Overall Team on a beautiful night for running on our new course from SoMo House to Sloppy Joe's.
Jimmie Wilbourn, a 28-year-old Miamian, took off like a thief at the start and stole the race. His rivals could only hope he would fade, but it was not to be, as he crossed the line with a 20-second gap, 4:40.76 - 5:00.97, over runner-up Andrew Darqui. Defending Champ Jerry Burgess raced to third place in 5:03.87, just :01 off his 2017 winning time. In a statistical curiosity, our youngest runner, Porter Zimmerman (4), and our oldest, Bob Irvine (73) finished just 3 seconds apart, with the elder prevailing. Three Sigsbee School boys, calling themselves Triple Flash, captured the Male Team Title with 97 points.
The Stackhouse sisters, from jacksonville, ran to a 1-2 finish in the women's division. Julie, 39, fresh off a bone-chilling run at Boston, strode though the warm tropical evening to a 5:29.63 clocking, good for #2 on the all-time course list. Jesse, 35, posted a 6:07.97 to outleg Brenda Huebscher (18th in 6:22.22), defending champ Chelsea Slater (20th in 6:28.20) and Kelly Maatta (21st, also 6:28.20). The Immaculate Collection – Brenda, Chelsea, and Masters Champion Kelly Jones (43rd) combined to win the overall team championship with 81 points.
The Mixed Gender Team crown went to the educators from Basilica School – Alexandra Alvarez (24th), Principal Robert Wright (28th), and Kaylin Moser (58th) – under the banner of Consolation Is Still A Prize (110 points).
19 Age Records went down: 6 by females and 13 (!) by males.
The new finish at Sloppy Joe's was great. Well worth the somewhat sandy pavement at the new start. Many thanks to all the volunteers, to all our sponsors, to the crew of Conch Republic Independence Celebration, to Smokin' Tuna Saloon for hosting our party, and, especially to all the runners who keep us going. Hope to see you in on 4/25/2019!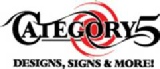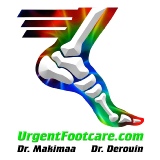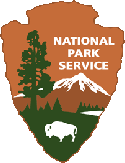 Records
KWHS XC-TF
Results
Individuals
Teams
Course
Sponsors
Facebook
C.R.I.C.
Home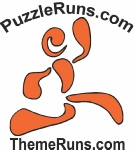 We had a perfect night for miling: warm, with a gentle tail breeze, an empty street, a KWPD escort, and plenty of cheering spectators.
Key West Firefighter Keith Durden captured his 3rd King Of The Road crown with the 2nd fastest time ever on the course (4:25.53). Only his 2015 course record 4:19.3 is faster.
Our 2019 Queen Of The Road, Jane Welzien, ran the 5th fastest female time ever (5:45.22) in claiming her first win, a nail-biter over Joan Totaro that wasn't decided until the final block. Joan claimed the Female Masters title as well as the #6 spot on the all-time list with her 5:52.77 clocking.
Ryan Pommerening, 43, of Wilmington DE earned the Male Masters mantle with a 4th place overall in an impressive 5:13.57. Joined by sons Bennett (11) and Maxwell (9), Ryan's Delaware Destroyers took 3rd overall as a team.
The Sun Downers, from the VFC-111 tactical fighter squadron stationed at Boca Chica AFB, ran away with the overall team title, scoring just 40 points with all three runners finishing in the top 18: Matt Meritt (5th), Rod Ohearn (17th) and Joseph Robinson (18th).
Kelly Jones and Brenda Huebscher added a new teammate this year -- Sara Hetzell -- and made it 3 wins in a row in the Female Team division. Their 123-point score was the second best among all teams and was the 6th fastest ever at 20:11.7.
We had three runners over 80 years old and three 4-year-olds. 57 of our 185 finishers (31%) were under the age of 15.
Thanks ALL for your participation, support, and fellowship. Thanks to Southernmost Foot & Ankle Specialists for their 7th year of sponsorship, and to Sloppy Joe's Bar for their first. Many, many thanks also to my colleagues at Local Enterprises for all their assistance, and to Theme Runs for doing such a good job with the timing and results.
Save the date: Thursday, April 23, 2020!
Stride on!


Well, how cool was that, huh? The hastily-contrived Plan B that relocated our starting line and forced us to redefine the "Mile" was unfortunate, but the run down the Conch Republic's version of a Concrete Canyon was sweet. Weather was perfect, KWPD gave a great escort, out turnout was awesome, and a splendid time was had by all. The subsequent remeasuring of the actual course showed that we ran exactly 5000 feet, so we might have even run World Record time for the 5000-Foot Run. I converted the times anyway (of course).
Ian Murray (4:48.2)charged out at the blast of the starter's Conch Horn, and was never headed, earning the inaugural King Of The Road title win a narrow win over Lousiana's Josh Chauvin (4:49.5) and KWHS sophomore Everett Wagner (4:51.1). Everett led 2 Conch teammates -- freshman Connor Chaney (5:10.4) and Tyler Hancock (5:10.5) -- to the team championship as Galloping Guzman's "B" with just 18 points.
The women's race had a definite KWHS influence, with junior Tristin Milliken (5:33.2) taking the Queen Of The Road crown with a 4-second margin over local wunderkind Nicole Matysik (5:37.2 as a 12-year-old), and Abigail White (5:49.6). KHWS frosh Cat Richardson (5:54.2) captured fourth, and combined with Tristin and Nicole to bring the team title to Cheetah Girls (77 points).
Big thanks to Sir Peter Anderson for allowing us to be a part of the Conch Republic Independence Celebration! Big, big thanks, as well, to the good folks at Smokin' Tuna for hosting our after-party!
And the biggest thanks of all to all the runners who came out and made it happen!! See y'all next year!!